Contact The Owner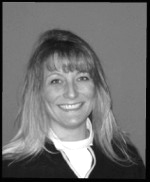 214.529.5944
Michele Osentowski, LMSW-IP, C-ASWCM has been practicing social work since 1992. Michele earned her Bachelor of Science at the University of North Texas majoring in social work. She went on to complete her Masters of Science in Social Work at the University of Texas at Arlington in 1999. Michele has extensive experience working in the criminal justice system.
She authored "An In Depth Look at Housing Locator Services for the Elderly". She has been a member of the Aging Life Care Professionals™ since 2001. She has been active on the South Central Chapter of the National Association of Professional Geriatric Care Managers public relations committee. She has been practicing Professional Geriatric Care Management Services since 2001.
Michele is licensed by the State of Texas as a Licensed Masters of Social Worker. In 2008, she received her Independent Practice designation from the Texas Board of Social Workers.
She is the co-coordinator of monthly events for the Society in Social Workers Leaders in Healthcare Dallas Chapter. She has developed educational programs for the continued development of the Social Work professional.
She is a native of Dallas, Texas. Mother of two "humans with fur", Finn, an Anatolian German Shepherd mix and Mistro, a border collie mix.

.
Contact Michele By Email

Professional Care
Indicators Professional Care may be needed.
Frequent falls or unexplained bruises.
Unexplained weight loss of 10 lbs. or more in a 12-month period.
Forgetting to take medication or overdoses of medication, including mistakes in taking medication as ordered or abusing medication.
Bizarre or deviant behavior.
Getting lost while driving or walking.
Extreme suspiciousness.
Loss of interest in social activities or social isolation.
Neglecting to pay bills or cash checks.
A small kitchen or bedroom fire.
Not eating properly or regularly.
Abusing alcohol or drugs.
Unsafe driving or getting driving violation tickets frequently or involved in driving accidents.
Confusion, judgment in question.
Increased forgetfulness.
New balance or mobility problems and refusing to use cane or walker.
Health complaints or symptoms, but refusing to see the doctor.
Forgetting things cooking on the stove or turning on burners or appliances and forgetting to turn them off.
One spouse overwhelmed or in poor health caring for a dependent spouse.
Complex medical or psychological problems or chronic health conditions that require ongoing oversight.
Family members struggling to meet the needs of their loved ones, exhausted, or "overwhelmed".
Family members living at a distance, or disagreeing over care solutions.